Transformation of a 1969 Giulia GTJ to a GTA replica
News & Updates
Racing 2021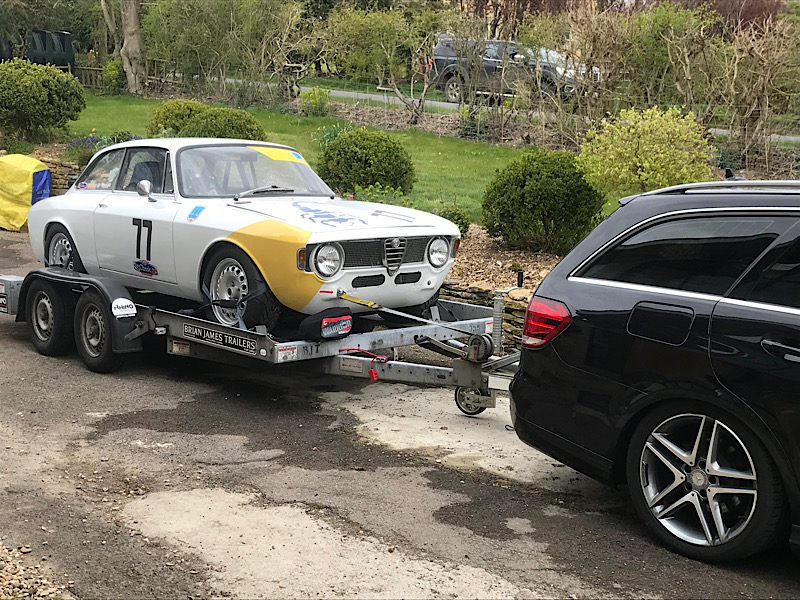 "White Lightening" loaded up and ready to go
New winch and upgraded tow car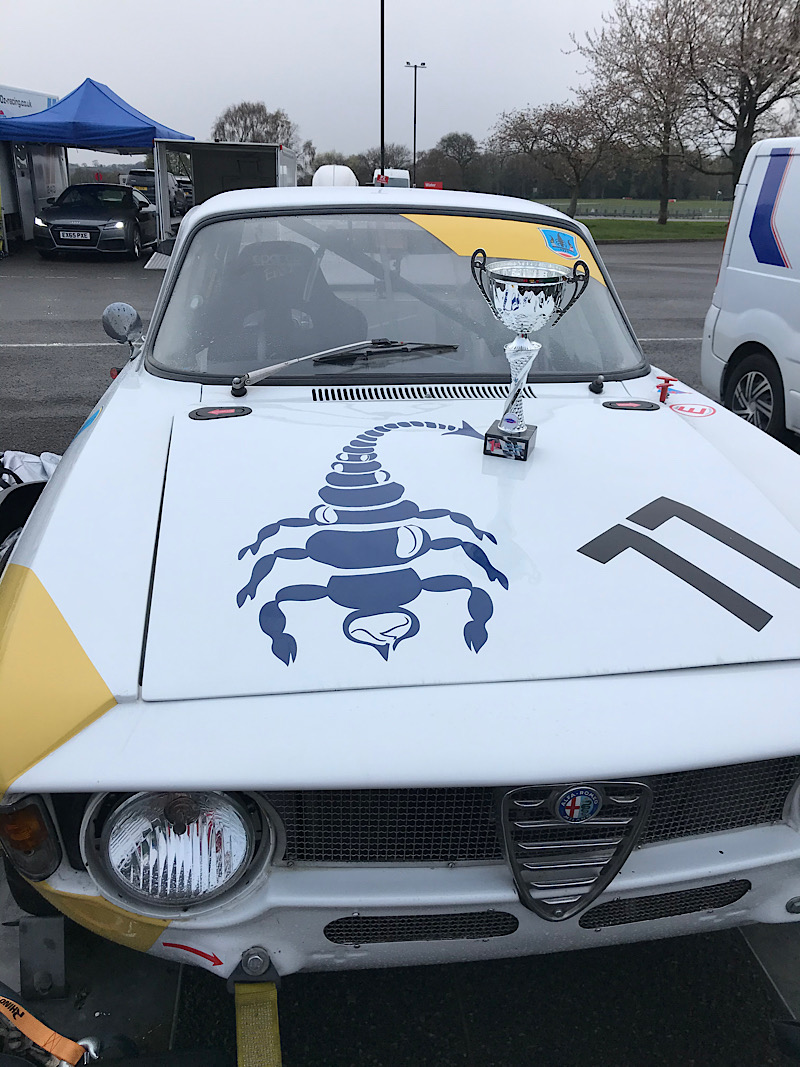 Class win at a cold and wet Oulton Park
CSCC Swinging 60s Oulton Park First race of the season and my very first trip to Oulton Park. Covid restrictions meant I had to sleep in my car in sub-zero conditions - not fun. Quali was obviously a voyage of discovery curtailed by a gearbox blow-up on another car which meant I got 6 or 7 flying laps only. 6th on the grid of 40 cars was OK in the circumstances. In the collecting area, for the race, the sleet and rain started which caused a few accidents in the previous race and shortened our race to 30 minutes. Oulton in the cold and wet for your first race there is pretty intimidating and more a matter of survival. I cocked-up my pit stop timer so our pit stop was 13 seconds too long at our first try of the Covid stop process. I ended up 8th overall behind 7 Minis and a Spridget.

3rd in quali and over 3 seconds faster
CSCC Swinging 60s Thruxton. Back to Thruxton and I'd been thinking about how to approach this incredibly fast track. The race was mixed Group 1 and Group 2 so we were with the faster Group 2 cars and 43 on track. When I finally got a clear lap, I got a 1:31.04 - over 3s faster than I'd ever done before and good enough for 3rd on the grid. Getting that time at Thruxton is all about maintaining momentum and letting the car flow. The race was more eventful than I would want. A minor bump with the Tonge/Winter Mini after I thought I had made a clear and clean pass was debated with the stewards after the race and deemed 50:50. I also passed a wayward novice backmarker Mini under yellow after not spotting the flags which distracted by the Mini nearly running the car ahead of me off the road. The stewards were sympathetic and gave me the minimum (for CSCC) Formal Reprimand and 2 points. I finished the race 6th overall, winner both of my class and the group.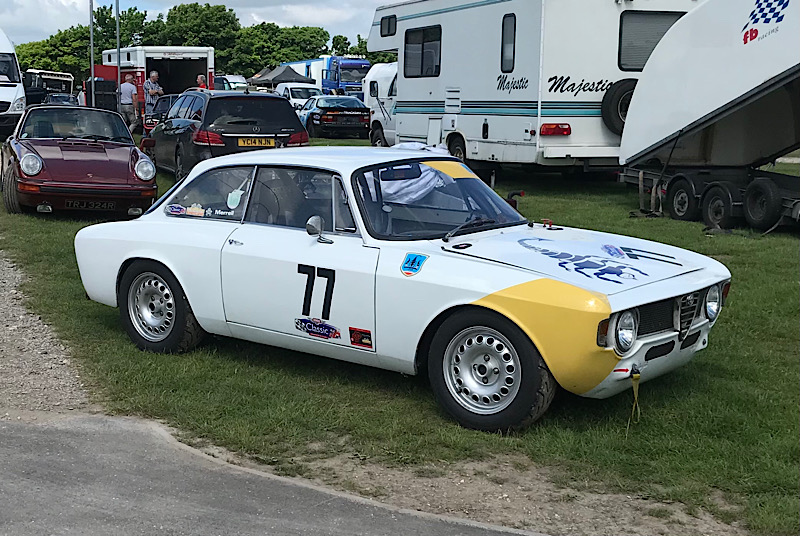 4th in quali and safe back in the paddock
CSCC Swinging 60s Cadwell Park. After Thruxton, I found a crack in the bell housing so arranged for Dave Ashford at Brunswick to squeeze my car in for that work and an engine check-over. To try to understand the cracking issue, we fitted a "rattler" flywheel from Alfaholics. on picking up the car, we spotted a crack in the rear Watts crossmember. The guys jumped to it and sorted it out so that I could go racing. Quali was rather frustrating with a BMW not really "playing ball" and lettimg me by (I ended up 2.3s a lap faster). I rather overcooked it in Hall Bends, got on the grass and then the tyres. A broken electrical connection prevented me rejoining and, from provisional pole, I dropped to 4th ex 28 in the dying minutes. The race was fairly uneventful and I finally finished 3rd overall, 1st in class, 2nd fastest lap. That's 3 class wins out of 3, one outright win and one 3rd
CSCC Swinging 60s Knockhill. Next.