Transformation of a 1969 Giulia GTJ to a GTA replica
News & Updates
Racing 2020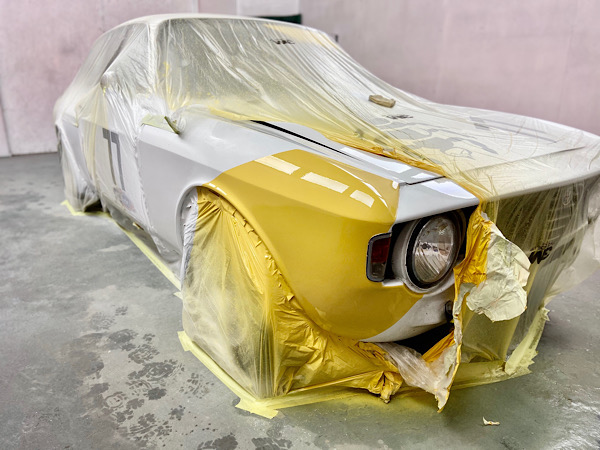 Jonny Ruddock doing body repairs and painting the yellow corner back onto "White Lightening"
Upgraded Watts cross member fitted which will hopefully be more robust. Next the car to Jonny to get the bodywork done then to Dave Ashford for an engine check over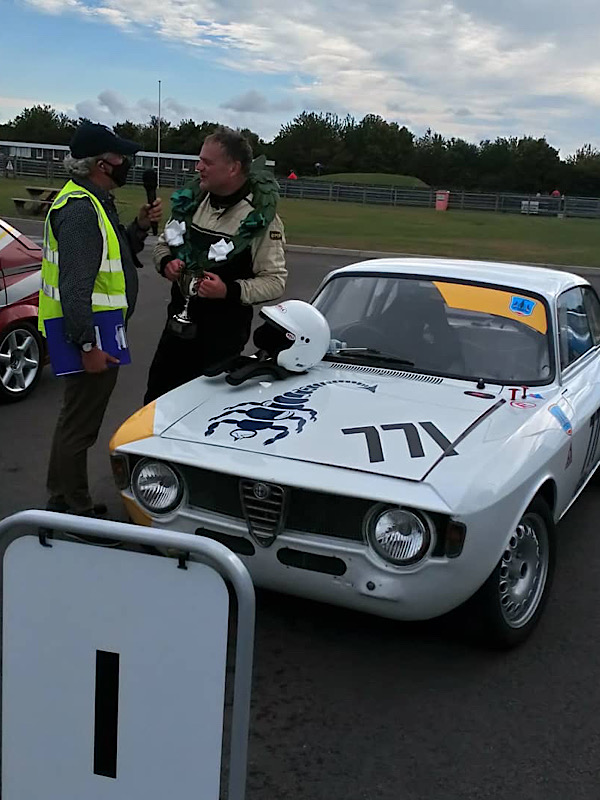 Another outright win at Thruxton - fast becoming my favourite circuit"
HRDC Classic Alfa Challenge Thruxton. First race of a Covid-hit year with no testing. Qualifying went OK but with a slight baulk of the gearbox. Put the car on pole by 2 seconds but without the competition of the Snowdon Alfetta GTV or Ted Pearson Sud. Chris Snowdon qualified out of session after rushing up from Silverstone. Race start was slightly damp but with plenty of grip. Led from the lights and finished in the lead by nearly 25 seconds. Having topped the gearbox oil up, all of that ended up in the passenger footwell.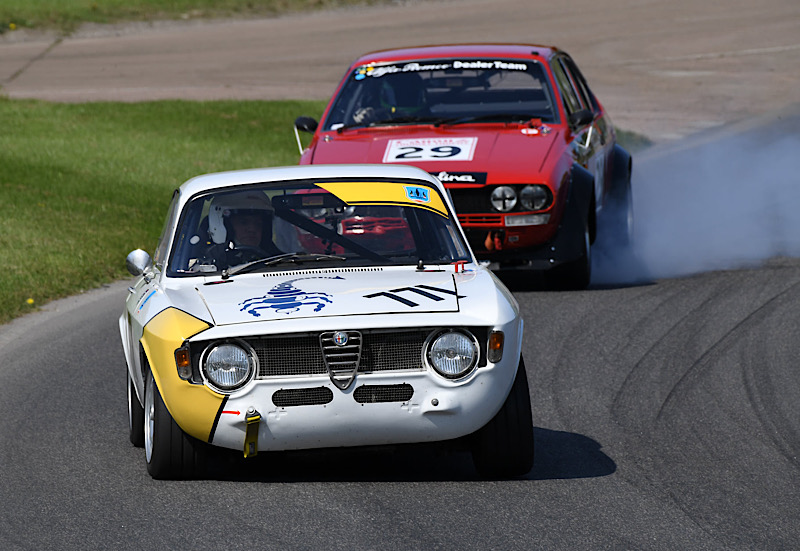 Ahead of arch-rival, Chris Snowdon, in quali"
HRDC Classic Alfa Challenge Lydden Hill. First ever visit to Lydden Hill and my gearbox leak all sorted and transmission oil all changed. Got into a bit of trouble in free practice because of running wide at Devil's Elbow - blavk and white "driving standards" flag and a chat over the phone with the Clerk - though what's practice for? Anyhow, I was far more circumspect in a split quali session and put it on pole by 1.2s with a 49.6s lap. 2 races from pole with two wins and fastest lap in both. Didn't push all through either race as my lead was commanding. Lydden is a great little circuit.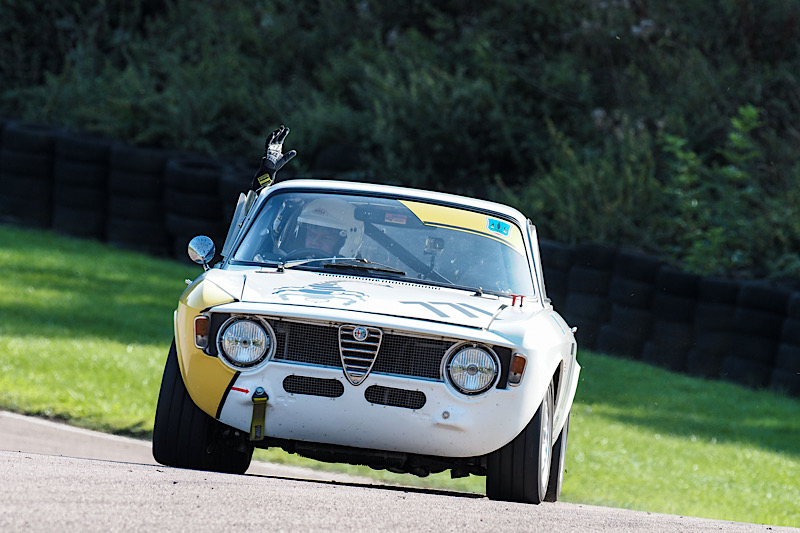 Lydden win
HRDC Classic Alfa Challenge Castle Combe. To cut a long story short, after lots of waiting in the paddock, the event was abandoned due to rain and a dangerous track. The event has effectively been postponed to April 2021. So the season ends with 3 races, 3 poles, 3 lights-to-flag wins and 3 fastest laps. A weird year given the Covid pandemic but racing has been pretty positive.