Rebuild After Combe Crash
Update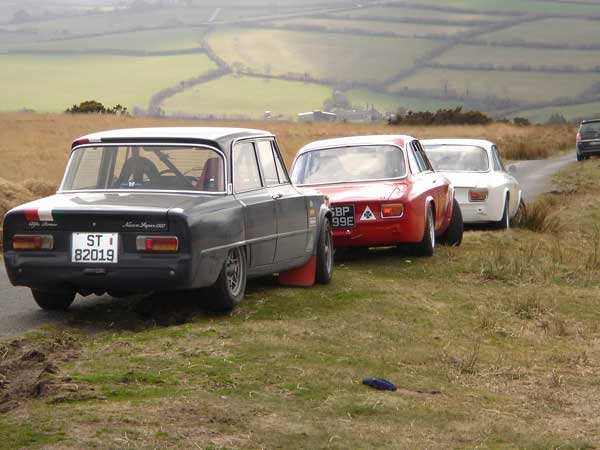 Castle Combe
In the final session (I know, I know...) of the 2006 Alfaholics trackday, after having had a superb time where the car proved to do everything and more that I'd hoped, I took the instructor's "Fast line" into Quarry. At around 110mph, I hit the brakes too early and before the car had settled from the Rise and was a passenger all the way to the tyre wall. Fortunately we went in backwards and the damage was limited to the rear end. The impact felt very soft. I felt incredibly stupid as much because I'd ruined everyone's last session. Fortunately I'd brought the trailer and the car was carted home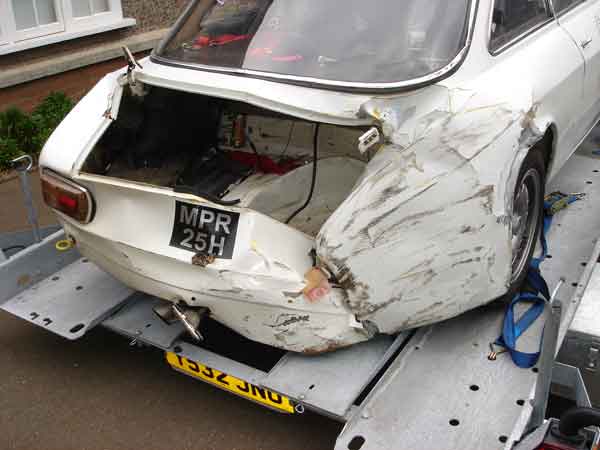 The extent of the damage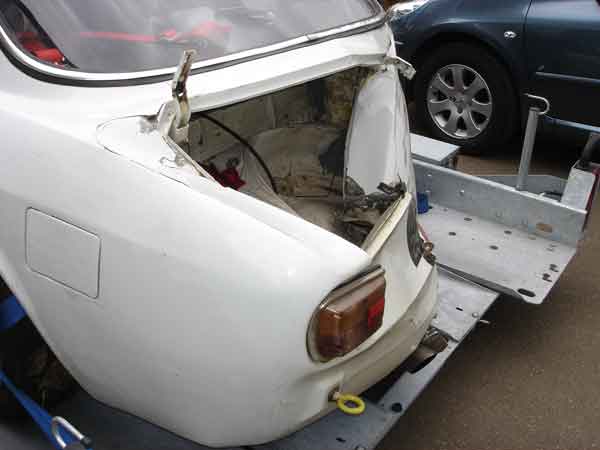 Looking rather flat
Fortunately, there isn't much to a GT here and I'd avoided damaging the fuel tank (imagine the scene with the car hitting the other corner...). With some luck, this should be just a rebuild of panels. I've certainly decided that steel rather than GRP is the way to go. Finding a boot floor might be tough but most of the other panels are available new and renewing the outside of the car had always been the plan.
Back at Home The plan of attack was to straighten everything as much as possible before cutting panels off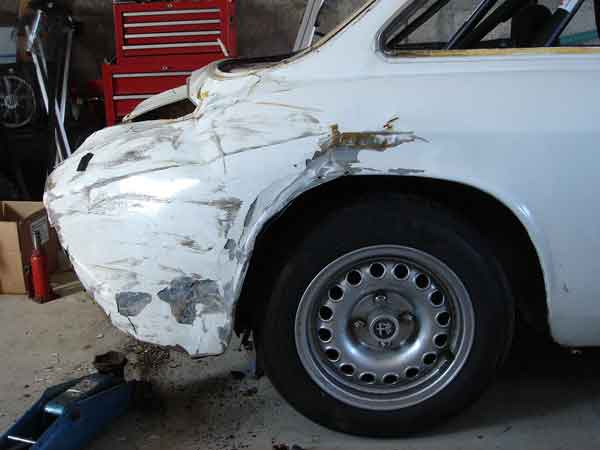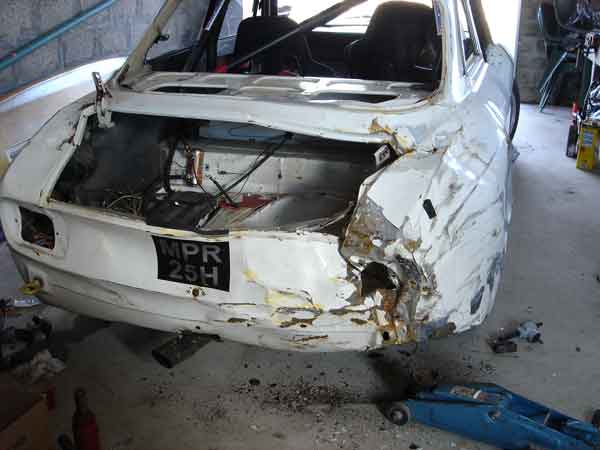 As straight as possible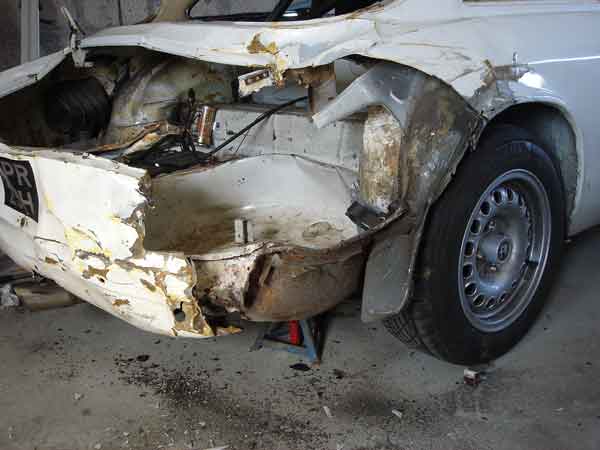 With part of the wing cut away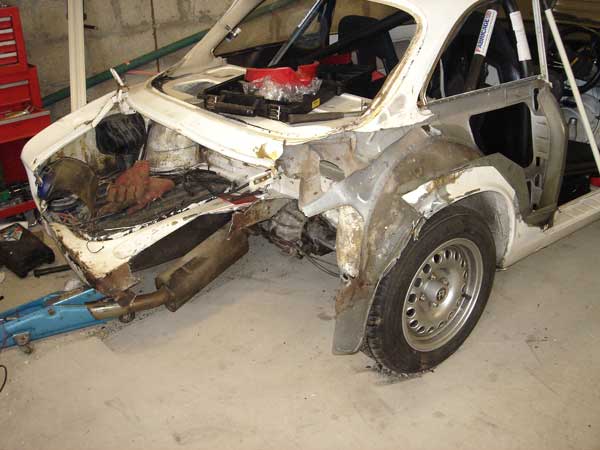 Happy time spent with the air chisel & spot weld drill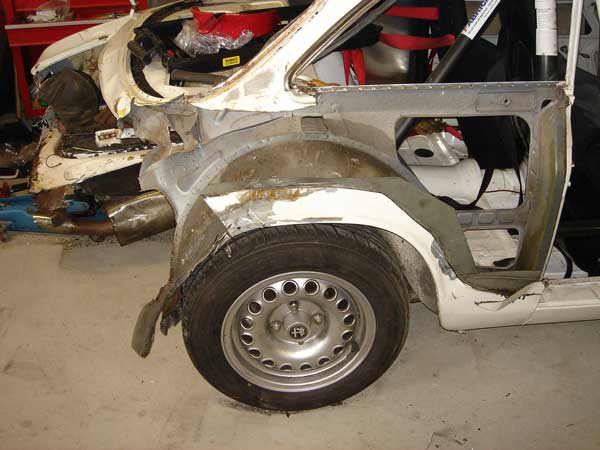 The inner panels are remarkably rot-free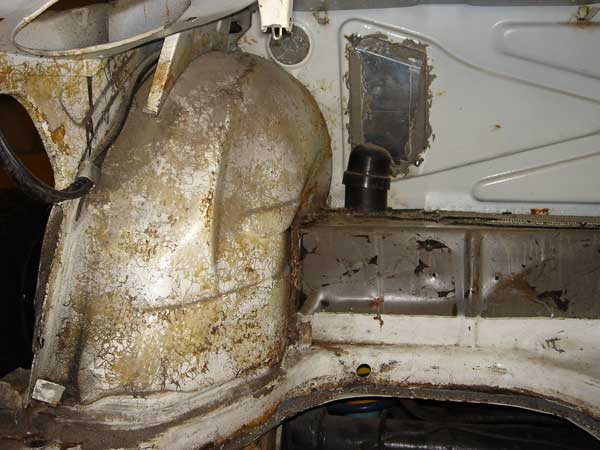 The inner wing is creased and took quite some time to figure out what had happened here. Basically the back bent down in the impact, creasing the wing. The inner wing from the donor will be used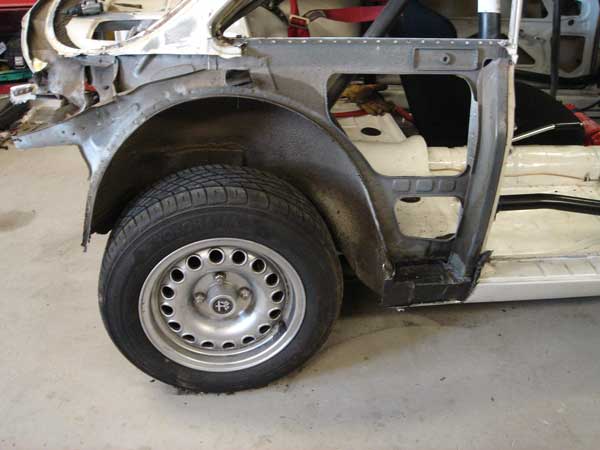 Clearly the rear of the arch is bent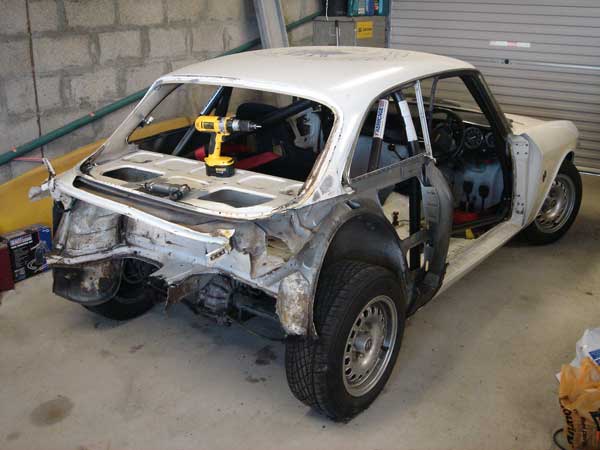 With most of the rear chopped away. This will be finished off once it's clear what's needed from the donor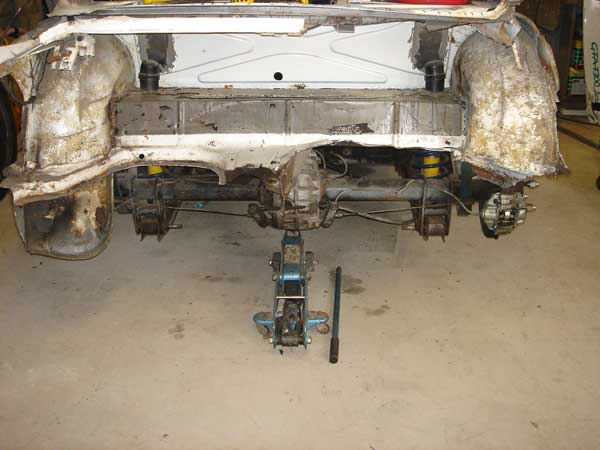 Might be the time to get the rear axle built into a 4.55 LSD ;-)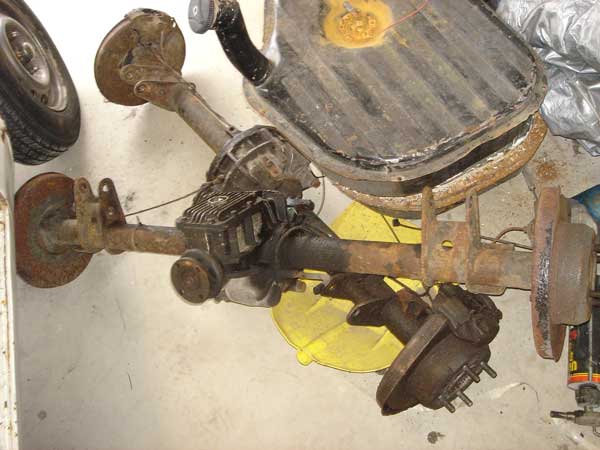 A couple of donor axles - one from the donor car - the other from eBay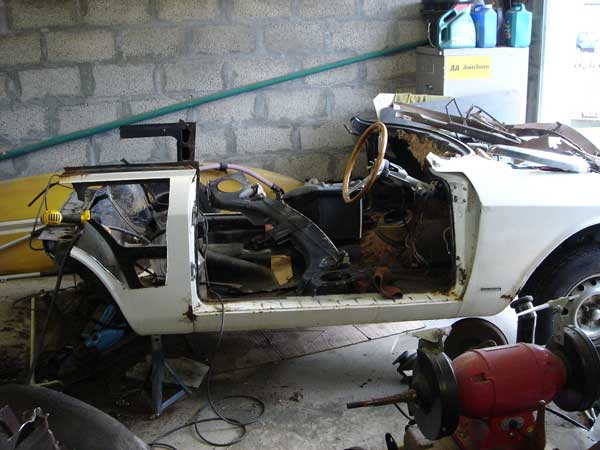 The donor car collected from Bedford (1000 mile round trip) with roof and rear now removed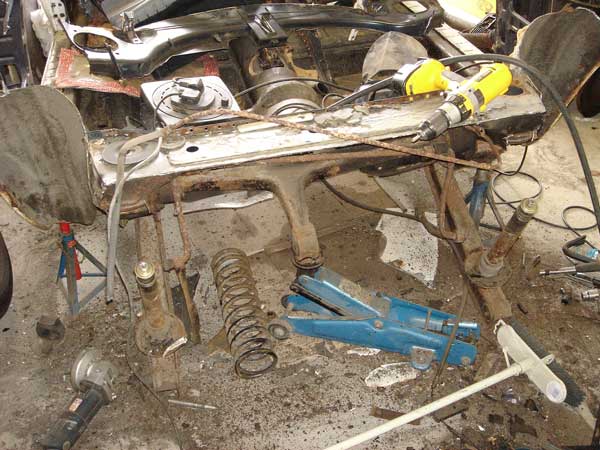 Pretty messy job - incredibly complicated too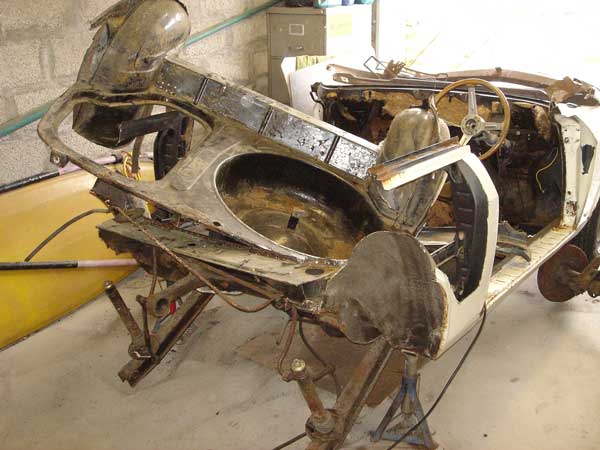 Panels extracted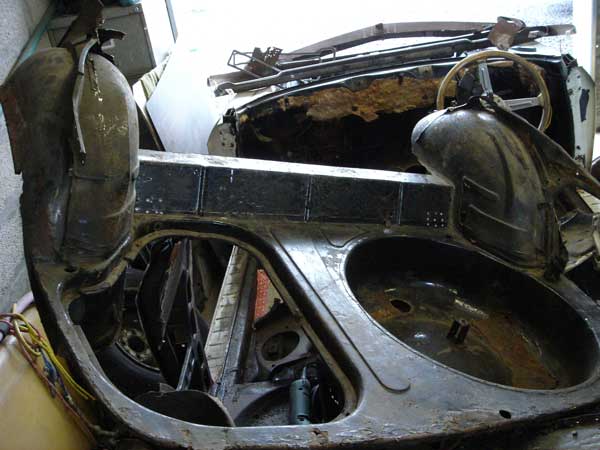 Very luck with the state of the floor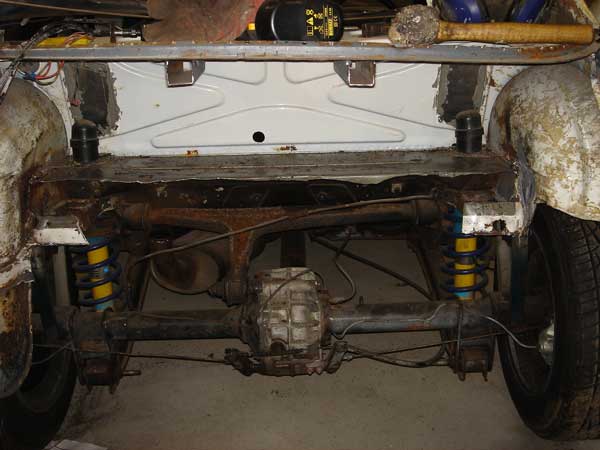 Removing more of the floor - the chassis rails are undamaged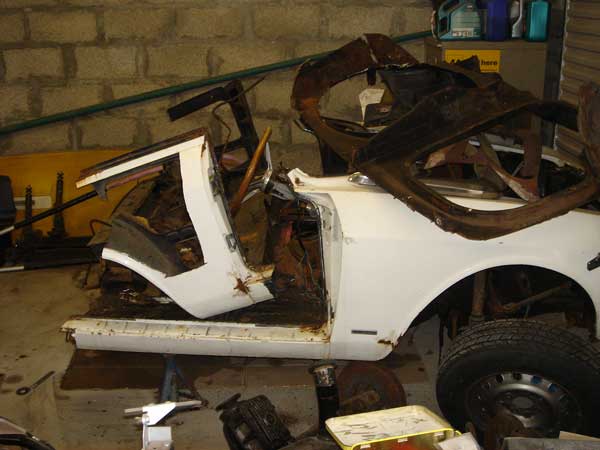 The donor car disappearing fast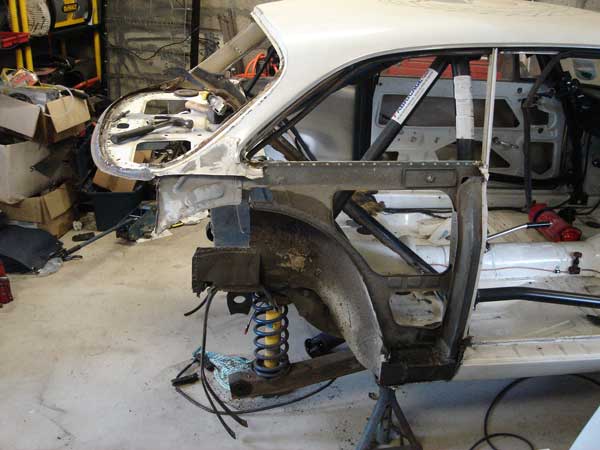 Only trimming and cleaning to do before rebuilding can commence - a good feeling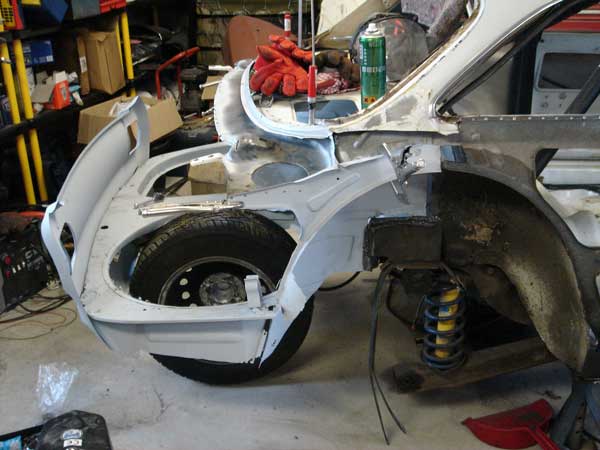 Floor and rear panel back from Brae Classics being blast cleaned. Trimmed and tried in place - all seems fine. Will wait to get wings, arches and under-window panel before I weld anything in place.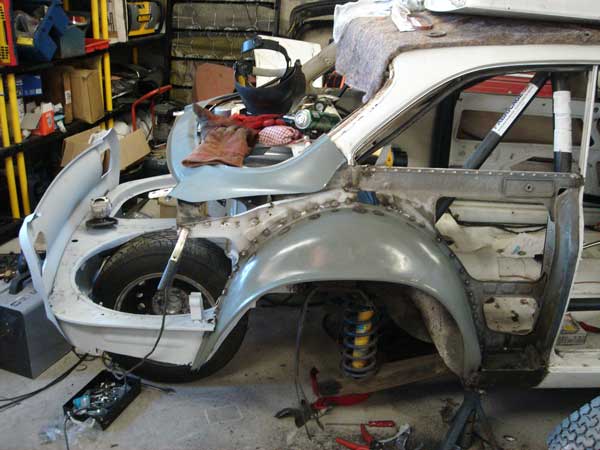 Floor welded in after test fitting the inner arches, under-window panel and the wings. All seems to align nicely and the inner arches were also fitted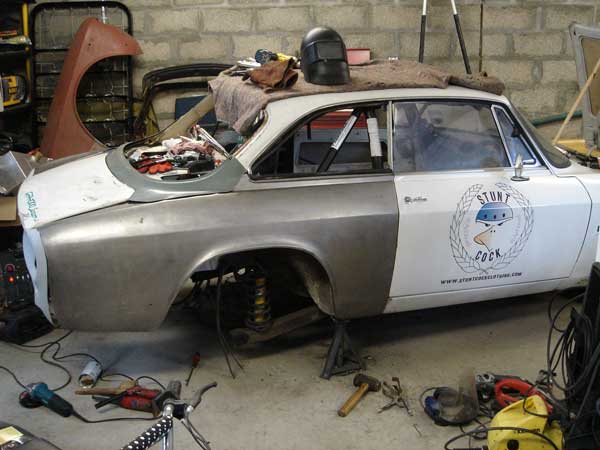 With both wings tacked in place. Next step to tack the under-window panel then rear panel in place before welding everything finally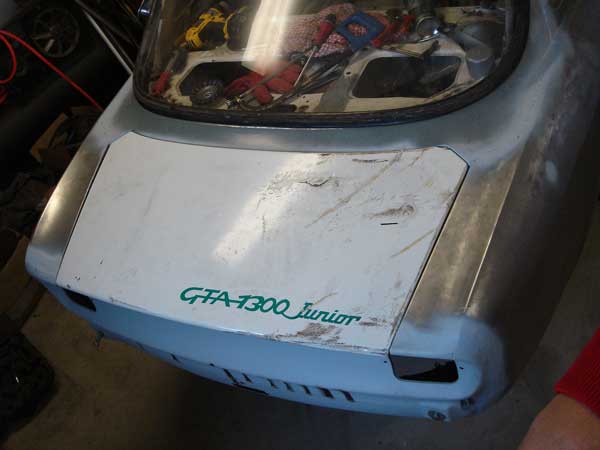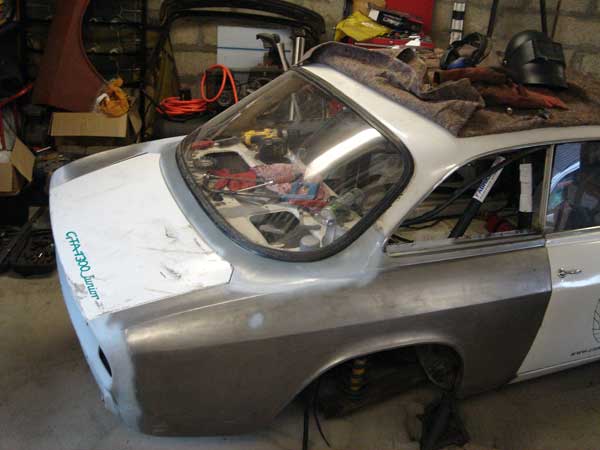 Everything fully welded into place and lining up pretty well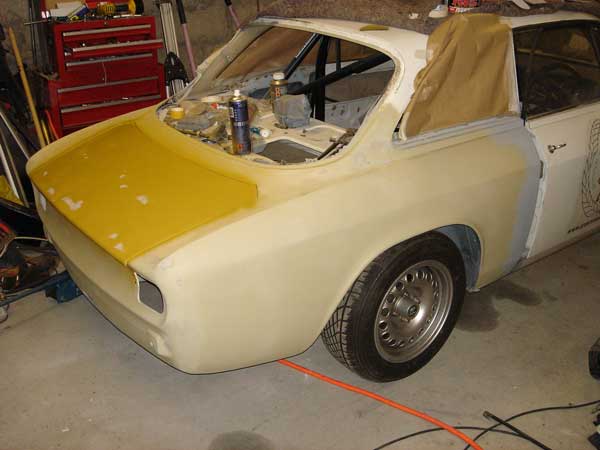 Primed and the final scratches and marks being filled - paint next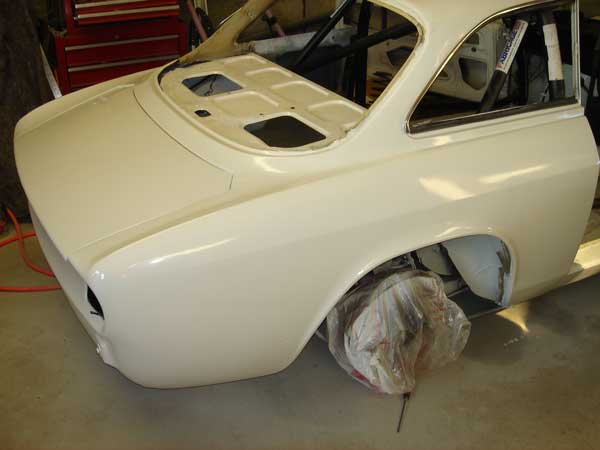 Painted and ready for reassembly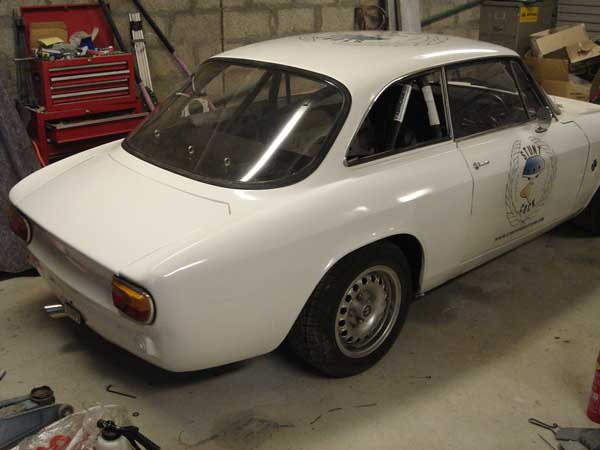 Some assembly done - and it has run under its own steam for the first time since Quarry corner in April